On the 15 th of March 1989 a Star was born to the Adedeji family. He was named Olamide which literarily means "Wealth has come". No...
On the 15 th of March 1989 a Star was born to the Adedeji family. He was named Olamide which literarily means "Wealth has come".
No doubt that name was given to the 22 year old more in hope than certainty, well ladies and gentlemen the prophecy has come to pass.
A year and some into his professional music career, Olamide has become a house hold name and just in case you don't know who he is I suggest you google ENI DURO.
ENI DURO; the breakout single from his Debut Album has become an anthem for the streets, clubs, lecture halls and conference room.
Olamide performing at an event
Armed with only his pen and paper, the 300 level mass communication part time student of Tai Solarin University has released what is without a doubt an outstanding debut album.
Titled RapSoDi Olamide's 1st offering is a 16 tracker. Sometime in 2000, Olamide decided he would like to pursue a career in music.
When asked why music the Fast rising Rap Artiste says "I found out I was gifted in it so I had to explore it, it's my life, my hustle, my world".
In 2010 fresh faced Olamide performed on arguably the biggest stage in the Nigerian Music scene; "The Hip Hop World Awards".
Olamide's road to fame is one for the history books, this time one year ago he was a regular kid growing up in the Heart of Lagos Mainland; Bariga.
Even though Olamide insists he is still that Bariga boy a lot has changed in his life.
Today he is Olamide a Recording Artiste signed onto ID CABASA's CODED TUNEZ Record label and managed by Industry heavy weight Toni Payne.
Make no mistake his celebrity status was not handed to him on a silver platter, an immense amount of hard work and pure unbridled talent is responsible for the man we see today.
The un-assuming Olamide has performed at almost every major event in Lagos this year and continues to headline shows left right and center.
What is it about Olamide that has made him a fans' favourite? Olamide raps in a unique blend of Yoruba and English with lyrics that will leave the listener both speechless and intrigued.
Olamide's dexterity is one of the many things that endear him to his fans. One minute he is delivering his rap in fluent English and the next he switches effortlessly into Yoruba.
Nigerian Rapper, Olamide
Ambitious Olamide will tell you he is still on his way there and if given a chance would fancy collaborations with International Superstars; Jay- Z, Ludacris, Drake, and Lil' Wayne. Where Olamide is silent his songs speak for him, Eni Duro, Apa ti jabo and Omo toh shan (featuring Wizkid) are currently on heavy rotation in several Radio stations and Music TV channels within and outside Nigeria.
His Debut Album sees a bevy of Nigerian hip hop artistes making guest appearances, some of which are; ID CABASA, LORD OF AJASA, 9ICE, REMINICE, WIZKID, TERRY THA RAPMAN and management mate ADOL. Focused entirely on his chosen career path when asked for his other interests asides music Olamide replied "Music is all I know and all I do".
The Rapper comes complete with a mission statement
"I am here to preach realness generally and make the youths believe in whatever they do and what little they have because with God everything is possible".
In an industry filled with Artistes spitting in American accents whether real or imagined it is a relief to have at least one artiste we can call 100% Naija.
Olamide is the new face of Nigerian Hip Hop; Young, Talented, Dedicated, True to his Calling and he is set for bigger and better things. Olamide's Debut Album RapSoDi made mad wave in 2011 making him one of Nigeria's finest rapper at that time, As Olamide says on Track one of the Album "I'm Going in" I suggest we all go in as you listen to Olamide's verse on Samklef's Mi Ole Beru, amazing stuff.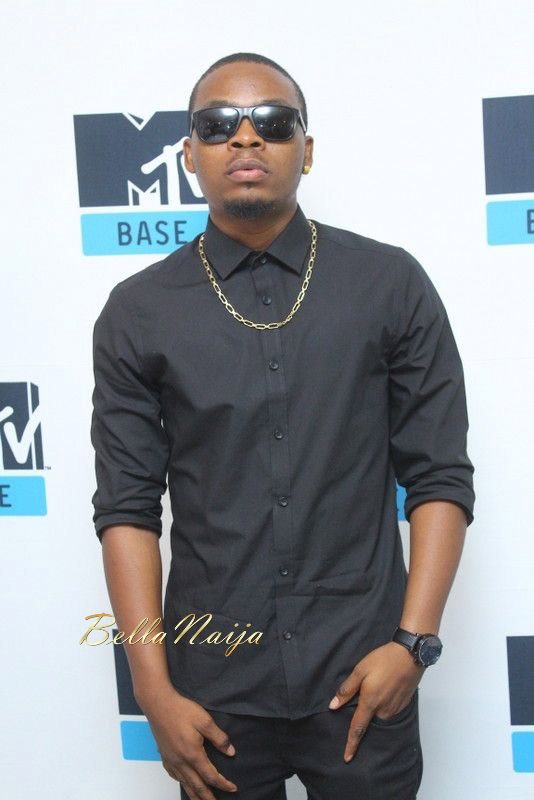 Olamide Adedeji
Currently his album "YBNL" is available in stores and even on street corners; there is absolutely no reason why you should not boast of a copy in your music collection. with hit singles like go down low, "International Local Ft. Tiwa Savage, and many more.
Remember "Olamide is here just like the 1st day of the year" and if that didn't do it for you then I'll leave you with this line "Like Java I've got game I'm from the project and I've got fame tell me why the eff I gats go dey fill form for MTN project fame"
Lately he has had mad collabos with alot of nigerian big names, one of such is Indigenous rapper Phyno on the crazy tune "GhostMode"...